Agritec
As a team we create traction force.
"SCHÖMA? Don't they do locomotives? Why are they into agritec now?" We are glad you asked and the simplest answer would be "Because we can". But the simplest answer is not always the best one, so we'd be happy to take the time to explain it to you a bit more detailed. SCHÖMA - Christoph Schöttler Maschinenfabrik GmbH - was founded in 1930 and started with small locomotives that were mainly used for peat extraction. At the end of the 1970s, we began to build tunnel locomotives, which is still our most important mainstay. But we are also quite good at large shunting and working locomotives for industry or locomotives for tourist purposes. To date, we have built over 7.100 locomotives in all sizes and weight classes, from 3 to 80 tons and 38 to 360 kW. But, as is well known, a bird never flew on one wing and that's why we decided in 2017 to enter the agricultural sector with our own tanks semi-trailers, dolly axles and tractor weights. Actually obvious, because our more than 145 colleagues are all highly skilled workers and can build just about anything that brings reasonable power on track with proper horsepower under the bonnet. Or on the road. On the field. Wherever we are needed. In addition, many of our employees come from agriculture themselves and therefore know exactly what quality is needed in the field to prevent the furrow from becoming crooked and making the maize become as high as possible. "They coud have come up with that earlier, couldn't they?" Do you think so now? That's right. And actually, we did. In the 1930s we built tractors with our own diesel engines. Because we could do it then and still can today. In the end, it is quite simple.
SCHÖMA AGRITEC manufactures the most stable, durable and robust vehicles for the agricultural sector. Our slurry & transport technology is extremely strong in difficult conditions and with high payloads. The solution for special requirements. Quality made in Germany.
Real men do not drive plastic barrels.
Our tank semi-trailers are built according to a modular system and can be completely adapted to your needs. So you are still missing the flanged cup warmer, a seat for the lady of the heart or the flux compensator for your next journey back to the future? Contact us and we will do it for you. Ok, maybe not the one with time traveling. Not yet.
4 mm sheet?
To us, only foil.
Cooler than the most stylish spoiler and a fancier eye-catcher than rally stripes or flame varnishing: Turn your tractor into an absolute eye-catcher on the field and pimp it with a SCHÖMA AGRITEC front weight. The ladies will love it, promised!
Get to work, lads!
To be quite honest with you - sometimes it is all about size underneath.... Connect your tractor and semi-trailer to our dolly axles and turn them into a team worth seeing.
Leasing & Financing
Everything is possible.
We offer different tank semi-trailer models at short notice for renting. If you are interested, please feel free to write to info@schoema-agrartechnik.de
Further information on our rental vehicles and many further offers can also be found at Traktorpool.de
Leasing and financing is likewise possible - just ask!
Service
There for you - anytime.
The Wheelie in the field wasn't a good idea after all? Drifting with a barrel in the back was more difficult than you thought and now there's a little dent in your new tank semi-trailer? No problem at all! We take care of repairs of any kind at short notice and without complications. In addition, we will always provide you with the right spare parts, retrofit your tank semi-trailer components, advise you on financing and leasing, make you a delicious cup of coffee and cool you a blonde for the end of the day. We will simply do our best to make you as satisfied as possible.
Would you like to know more? Just give us a call or write us - we are always there for you.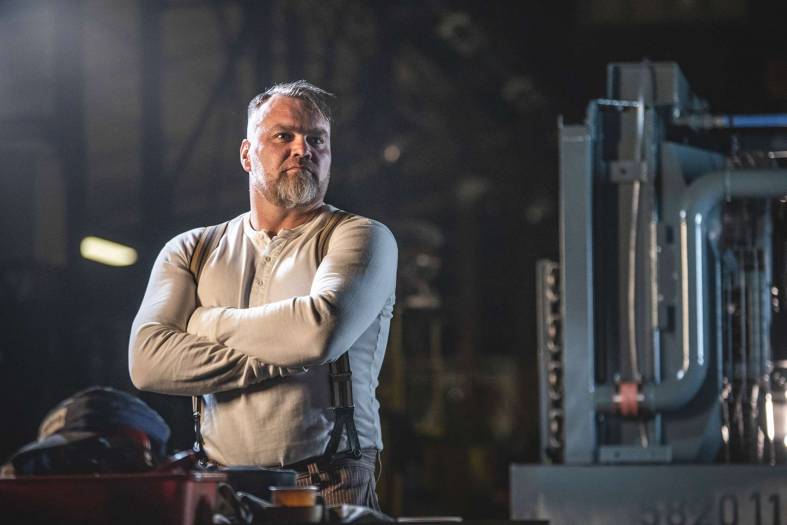 André Haskamp
Agritec Director